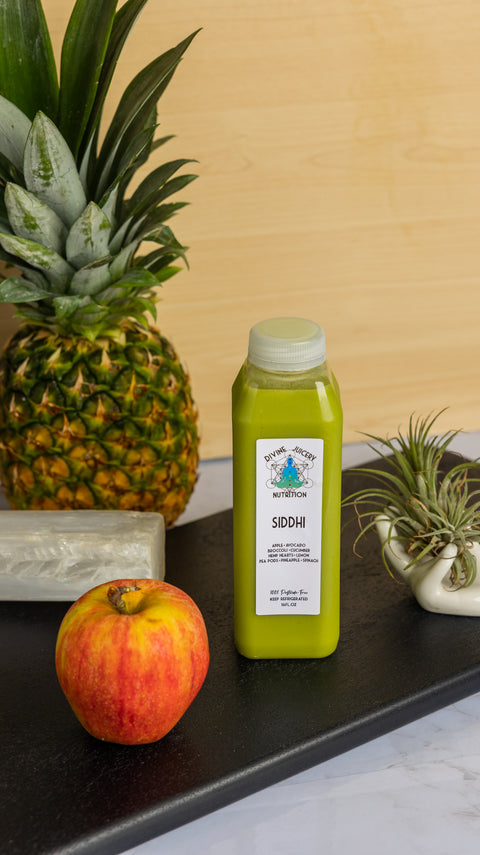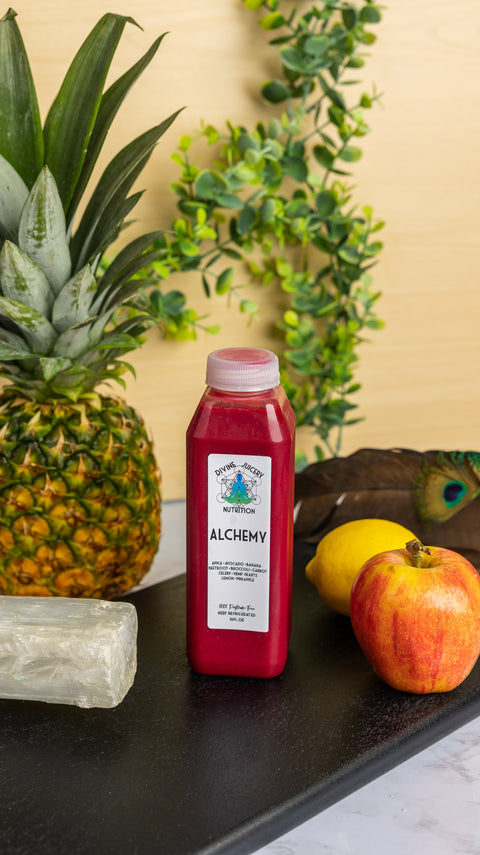 Divine Juicery Nutrition
Maintenance Value Pack
For those who are looking to maintain their health and nutritional intake every day of the week - this is the perfect package for you.
What you'll receive: 4 Siddhi & 3 Alchemy delivered/ shipped/ pick up every week. 
Choose from our 12 oz or 16 oz juice sizes
Siddhi Benefits: Energy boost, reduces cholesterol, improves skin, protects against heart disease, helps lower blood pressure, muscle recovery, immune boost, anti oxidant rich, improves skin and hair, digestive aid, powerful detoxer, and much more.
Siddhi Ingredients: Apple, Spinach, Pineapple, Cucumber, Lime, Broccoli, Pea Pods, Avocado, Hemp Hearts
Alchemy Benefits: Rich in omega 3, rich in anti oxidants, regulates cholesterol, improves blood flow, muscle recovery, immune boost, eye support, digestive aid, supports heart function, anti cancer properties.
Alchemy Ingredients: Apple, Pineapple, Celery, Carrot, Broccoli, Beet Root, Lemon, Banana, Avocado, Hemp Hearts