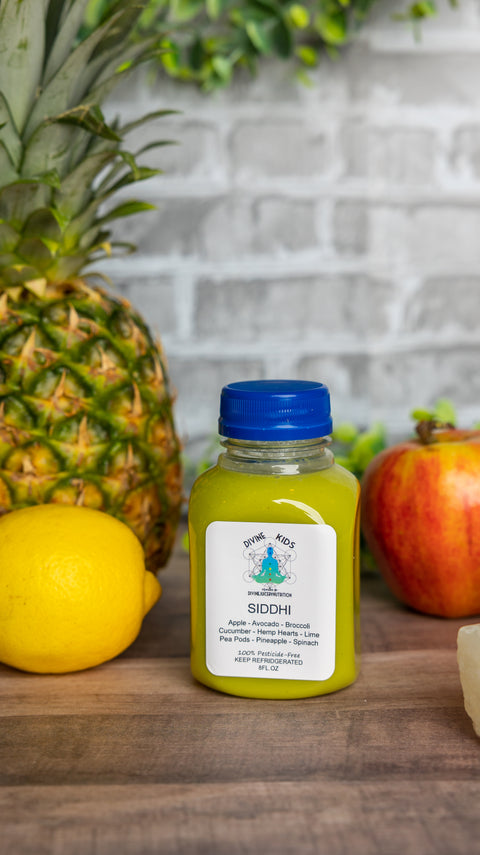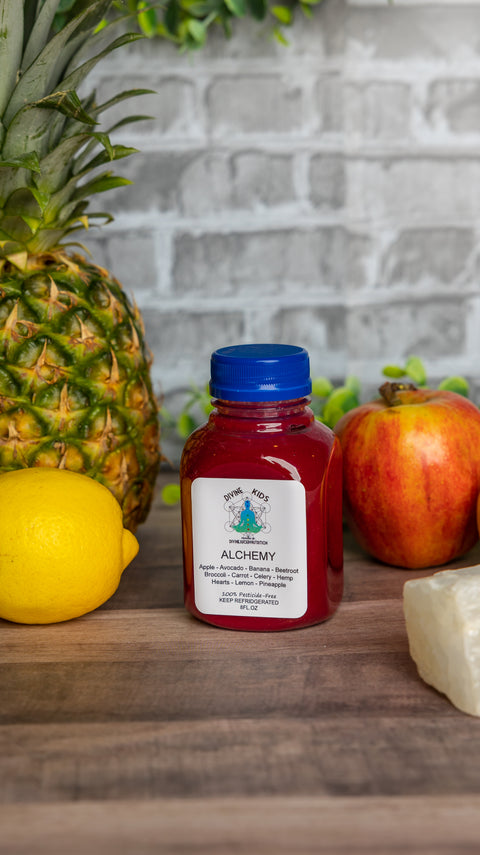 Divine Juicery & Nutrition
Divine Kid Juice (Siddhi or Alchemy)
Kids love our juices and we are so happy they do! This is a great way to get some of their daily nutrition intake of vegetables and fruits amongst other benefits. Here are two of their favorites in smaller sized bottles, perfect for kids to enjoy. 
Members pay: $5.75 8 oz    Membership Sign-Up
Siddhi Benefits: Energy boost, reduces cholesterol, improves skin, protects against heart disease, helps lower blood pressure, muscle recovery, immune boost, anti oxidant rich, improves skin and hair, digestive aid, powerful detoxifier, and much more.
Siddhi Ingredients: Apple, Spinach, Pineapple, Cucumber, Lime, Broccoli, Pea Pods, Avocado, Hemp Hearts
Alchemy Benefits: Rich in omeg-3, rich in anti-oxidants, regulates cholesterol, improves blood flow, muscle recovery, immune boost, eye support, digestive aid, supports heart function, anti cancer properties.
Alchemy Ingredients: Apple, Pineapple, Celery, Carrot, Broccoli, Beet Root, Lemon, Banana, Avocado, Hemp Hearts